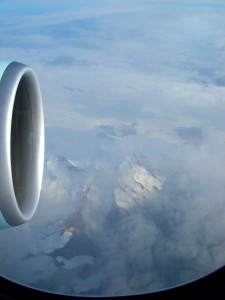 A while back, my new career as a freelance writer took off in glorious fashion.  A personal essay was published in a national newspaper, my travel tales and photographs were printed in a well-respected weekly city magazine and an article I wrote about my frugal lifestyle was about to earn me a chance at winning a $10,000 grand prize. Woo hoo! As if that wasn't enough, a few publications expressed interest in my queries and Lonely Planet accepted my application to try-out as one of their travel writers.
I have to admit that life was looking pretty good. My decision to take early retirement from an established career I held for over 25 years seemed like a wise choice indeed.
Unfortunately, anything can change in a New York minute. Or even in a Toronto minute-and-a-half.  My first personal essay was the only one to interest the editor, the local magazine shut down their travel department and I was disqualified from the contest due to a technicality. To top it off, my Lonely Planet submission was rejected, sending me straight to Heartbreak Hotel.
If you're like me, you believe there is no such thing as failure, only a lesson learned. As I upgraded my writing skills through courses, seminars and workshops,  more editors accepted my work. I started writing for a few onlines sites and got published in the print world.
These seeming set backs led me to start this blog and write my first book, Travel Like A Flight Attendant, which I then decided to publish as an eBook.
To travel well, you must enjoy the delays and detours. They're part of the journey.
Happy flying!
© 2010 – 2013, My Flying Fingers. All rights reserved.