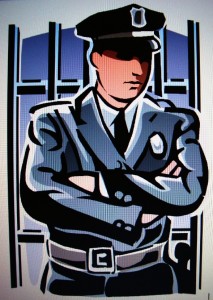 Quirks of travel can inadvertently land you in some dodgy situations.When I was an active crewmember, I could always count on my employer to get me out of legal jams away from home.  Of course, I had an obligation to act responsibly but knowing that a colleague or head office had my back was reassuring.
Laws & procedures dealing with body searches or searches of personal belongings vary from country to country. While you must usually submit to customs or immigration searches, if they go beyond reasonable expectations for safety or security or are associated with arrest and detention, you should seek legal advice from a local lawyer or Canadian consular officials.
Vienna Convention for Travellers
Signatory countries, (currently 173), to the Vienna Convention on Consular Relations are obligated to permit an arrested or detained foreign citizen to contact and communicate with consular officials from their country of citizenship. If you have been arrested or detained, signatory countries are also obligated to inform you of your right to contact said consular officials, assist you in making contact with consular officials if you request and ensure that consular officials are able to maintain regular contact or indirect contract with you as needed.
Though the convention states that these obligations should be carried out "without delay," interpretation of this standard varies by country, so you should try to ensure that it is done promptly.
Your rights in a foreign country Keep Reading
© 2012 – 2015, Heather Zorzini. All rights reserved.