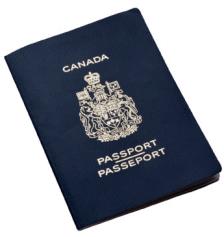 Even if your passport hasn't expired, there's no guarantee that it will be accepted as valid for travel.  Many countries have rules requiring that your passport is valid for at least 3 months after your entry; Israel requires 6 months remaining on your passport. Even if you're travelling to countries that aren't as strict, your passport should be valid for your return flight and a bit beyond, as a safety measure.
Check Destination Passport Requirements in Advance
If you arrive at the airport and are denied boarding because your passport validity doesn't meet the rules of your destination, who can you blame? With various restrictions around travel today, you should always try to be aware of the latest requirements. If you use the services of a travel agency, they should inform you of any quirks in a country's policies. Still, with so much current information available online, you'd be well advised to research independently and confirm particulars with your agency or airline.
When to Renew Your Passport.
I always renewed my passport 7 months before the expiry date, which allowed for delays.  As a crew member, I received priority treatment, but in most places, paying an extra fee will expedite the process.
Although passport requirements may make your 10 year passport technically valid for only 9 1/2 years, better safe than sorry is a good rule to follow when travelling and dealing with passport renewal.
My eBook Travel Like  a Flight Attendant has more useful travel advice.
Bon Voyage!
© 2015, My Flying Fingers. All rights reserved.