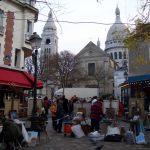 Best Attractions & Monuments in 11th to 20th Paris Arrondissements
The best way to understand Paris is to learn about the different arrondissements or neighbourhoods that define the city.
Most Parisians refer to an area by its arrondissement, which is also displayed in the last two numbers of the 5 digit Paris postal code.
The remainder of this article has been moved to my new website Travel Like A Flight Attendant.
Thanks for stopping by and see you on my new website!
© 2012 – 2017, My Flying Fingers. All rights reserved.